Our car transport company provides the personalized experience you deserve.
If you are looking for a car transport company that will provide personalized service to you as an individual or as a car dealership in Texas, you have come to the right place. At Homebound Hauling, we serve the Eastern Seaboard with an exceptional car transportation experience. We are the "logical logistics" choice if you want more than the impersonal service you are receiving with a traditional car transport company.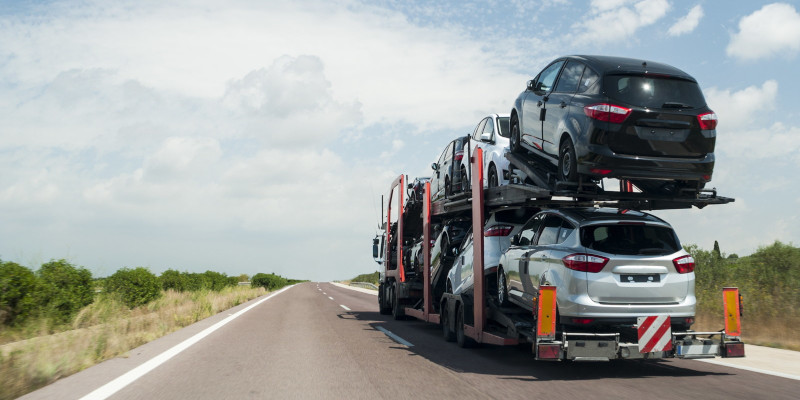 With our car transport company, you are assigned a driver who becomes your point person for most of your communication needs. You can reach out to your driver to arrange transportation, get a quote, make a change on an order, check on a load, and more. Our drivers are empowered to address your needs immediately rather than leave you waiting on an answer from a corporate office.
When you choose our car transport company, you are dealing with our partners and employees, not subcontracted owner-operators. We are able to guarantee personalized attention that maintains our high standards. You can build a relationship with your driver rather than never know who has your vehicles.
Our service area includes everything east of the Mississippi River, although we are willing to handle the occasional longer haul. We work with auto dealerships needing cars from auctions in Florida, Tennessee, Georgia, Alabama, and other states. We also handle dealer trades and car transportation for snowbirds and those purchasing vehicles from out of state.
If you would like to know more about what our car transport company can do to make your life easier and get your vehicles to you quicker than what you're experiencing now, give us a call or use our online contact form.
---
At Homebound Hauling, our car transport company proudly serves the Eastern Seaboard, including Alabama, Florida, Illinois, Indiana, Kentucky, Michigan, Missouri, North Carolina, Ohio, Pennsylvania, Tennessee, and Texas.