We offer vehicle transportation for auto dealerships and individuals.
Vehicle transportation can be something you need once in a while as an individual or daily as an auto dealership. In both cases, you should get personalized service from a company that understands your needs. At Homebound Hauling, we do things a bit differently than most vehicle transportation companies. We are not a dispatching company that puts your vehicles' welfare into the hands of whoever happens to be available. Our services are handled by our drivers and carried out using our vehicles to give you the personal attention you deserve.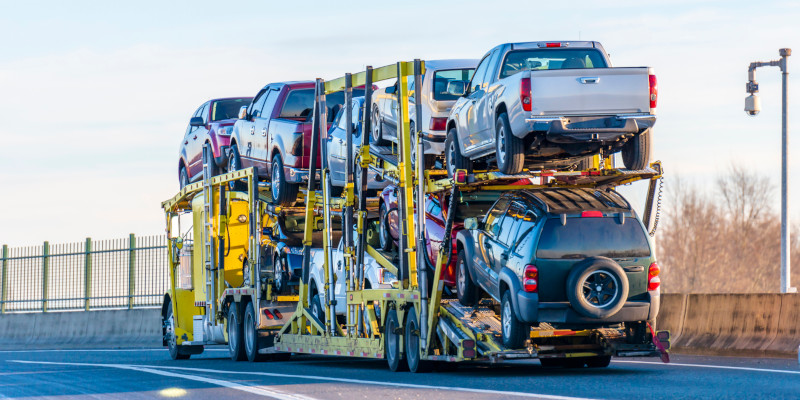 If you work for an auto dealership in Pennsylvania, we'll assign you a driver who is empowered to handle your loads from start to finish. They'll provide the quote and give you a delivery date, and you'll be able to reach them directly with any questions, changes, or concerns you have. You will deal with the same driver throughout the process so that a relationship is forged. You know who has your vehicles, and you'll get your vehicles far sooner than what you are likely experiencing right now with a national or regional vehicle transportation company.
The same holds true for private vehicle transportation. You'll speak directly with your driver to make arrangements for getting your vehicle where it needs to go. We pick up and deliver vehicles along the Eastern Seaboard, including Florida, Tennessee, New York, Georgia, Alabama, North and South Carolina, Pennsylvania, Kentucky, Texas, West Virginia, Virginia, Ohio, and Indiana. We also pick up at auctions throughout these areas for transportation to dealerships.
If you would like to learn more about our vehicle transportation services and our "logical logistics" method for personalized service, reach out today.
---
At Homebound Hauling, we offer vehicle transportation services along the Eastern Seaboard, including Alabama, Florida, Illinois, Indiana, Kentucky, Michigan, Missouri, North Carolina, Ohio, Pennsylvania, Tennessee, and Texas.