We are the auto logistics solution for used and new auto dealerships and private buyers/sellers.
There are many different situations in which someone might personally or as a business have an auto logistics challenge that needs a prompt, reliable solution. At Homebound Hauling, we transport vehicles throughout Tennessee, mainly for auto dealerships, but we can also help out individuals. Here are the various situations in which we can be the logical choice: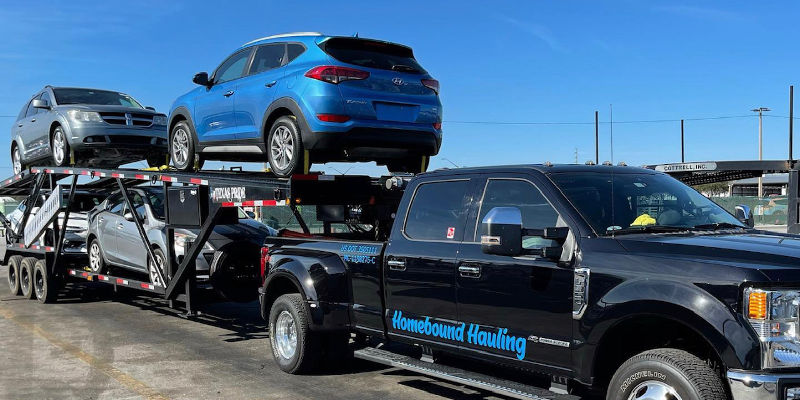 Used Auto Dealerships– With the need for used cars expanding, you need an auto logistics solution that keeps your inventory filled. If you've been struggling with getting the vehicles you've purchased from the auction in a timely manner, we have the solution for you. Unlike national vehicle transportation companies that can take more than a week to get your vehicles picked up and brought to you, we can generally accommodate you in 1 to 5 days. We accomplish that by designating a driver to your dealership whom you can contact directly to schedule your deliveries. This gives you the added benefits of immediate resolution to any concerns, easy scheduling, and the ability to build a long-term relationship with someone you trust.
New Auto Dealerships– As you take in used vehicles, they have to go somewhere. Let us help you get them transported to auction, the scrap yard, or your used car lot across town, across the state, or a secondary dealership location in the country. We assign you a designated driver so you can have the most expedient auto logistics solution for your needs.
Private Buyers/Sellers– It isn't uncommon to need to search outside your area when looking for a specific vehicle. The only problem might be getting it to your home and perhaps getting your trade to the dealership. Rather than take off time from work to deal with the auto logistics, contact us to have your vehicle(s) either transported to you on a carrier or driven to the location for you. We're happy to go over which option would be the best for your situation.
---
At Homebound Hauling, we offer auto logistics services along the Eastern Seaboard, including Alabama, Florida, Illinois, Indiana, Kentucky, Michigan, Missouri, North Carolina, Ohio, Pennsylvania, Tennessee, and Texas.