Our auction vehicle transport services are the only logical choice for the prompt delivery of your vehicles to or from auction.
With the market booming for used cars, it has never been more important to have a reliable company handling your auction vehicle transport. You can't sell a car that is stuck at the auction waiting for someone to become available to pick it up for you. What you need is a company that understands that time is of the essence so that your Pennsylvania dealership can maximize its profit potential. At Homebound Hauling, we have been on your side of the fence. We know what it is like to try to hit sales forecasts with a scant inventory and knowing that your auto logistics company isn't going to be able to get more vehicles to you anytime soon.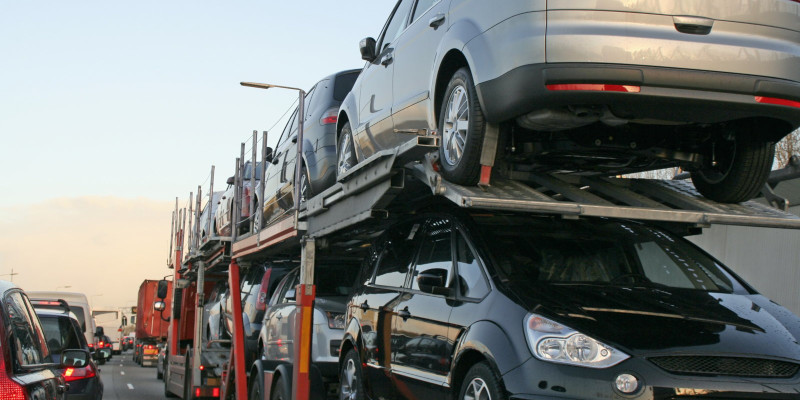 We set up a different business model to address the problem of getting vehicles from auction in a timely manner. When you contract with us for your auction vehicle transport needs, you are assigned a driver whom you'll communicate with directly. This is quite a bit different than the way most auto transport companies work. They get your call, and then they reach out to various owner-operators to find one that will accept the load. This process can add days to your wait. You don't really know when they will show up or even who will take the job. There are many advantages of having a dedicated auction vehicle transport driver, including immediate problem resolution, quicker response, and easy communication for making schedule changes.
While we can't promise to get your vehicles picked up and delivered to you on the same day, we can promise that we'll get them to you quicker than a national vehicle auto transport company. Even our longest response usually beats their shortest response. Imagine having your used vehicles in the hands of their new owner and the sale on the books before you are used to even receiving the vehicles you purchased at auction. Now that's what we call "logical logistics"! We can also take the trade-ins you aren't reselling to the auction or wherever you need them to go. Reach out today to learn more.
---
At Homebound Hauling, we offer auction vehicle transport services along the Eastern Seaboard, including Alabama, Florida, Illinois, Indiana, Kentucky, Michigan, Missouri, North Carolina, Ohio, Pennsylvania, Tennessee, and Texas.
Similar Services We Offer: