We are bringing innovation to vehicle transportation services that we are confident you're going to love.
Just because something has been done the same way for decades doesn't mean it has to be that way. Our nation has been built on the belief that there is always a better mousetrap out there to be discovered. At Homebound Hauling, we believe it is time for vehicle transportation services to change, and we are dedicated to driving innovation.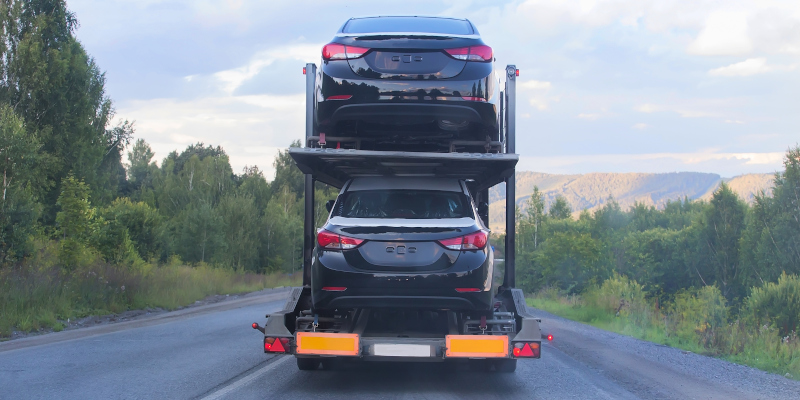 Typical vehicle transportation services in Texas leave you wondering what driver is transporting your vehicles and when they'll show up. It can take a week or longer to get vehicles you have already paid an auction or another dealership for. We believe you should have them sold before that! Our system of using only our own drivers and vehicles to handle your vehicle transportation services means your vehicles aren't held waiting for an owner-operator to accept the load.
With our system, you are assigned a driver who is empowered to handle your shipments, make changes, and even quote you for the load. You can build a relationship with them based on trust and have peace of mind that your vehicles will arrive on time and quicker than what you are currently experiencing with a national logistics company.
We believe you're going to love our "logical logistics" approach and the boost to your profitability that results from being able to turn inventory quicker. We pick up and deliver along the Eastern Seaboard, including at dealerships and auctions in Orlando, Florida and Nashville, Tennessee. If you need vehicle transportation services in Tennessee, Florida, Georgia, Alabama, or elsewhere, give us a call or use our online contact form, and we'll respond in a timely manner.
---
At Homebound Hauling, we offer vehicle transportation services along the Eastern Seaboard, including Alabama, Florida, Illinois, Indiana, Kentucky, Michigan, Missouri, North Carolina, Ohio, Pennsylvania, Tennessee, and Texas.